Venecia MV1500 - Strongest Banquet Chair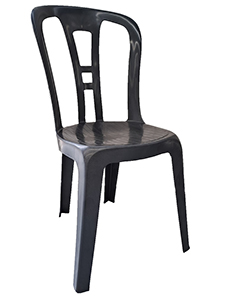 The Venecia chair is the strongest banquet chair in the market today. Designed and manufactured in Mexico by Aguiplast. Stackable chair for interior and exterior use. Suitable for caterings and other events. The Venecia is specially recommended for banquets. Injected with 100% virgin polypropylene. Stackable and versatile.
Specifications:
• Available in white.
• Size: 18.11" W x 21.65" D x 35" H
• Stackable up to 20 pcs
• Up to 300 lbs
• Material: 100% virgin polypropylene