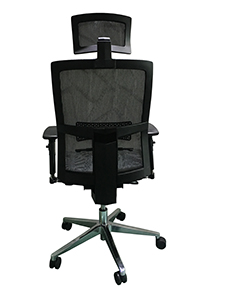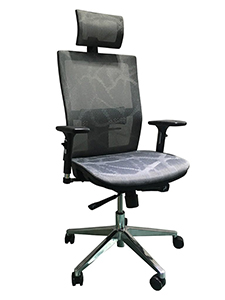 SM03H - Mesh Ergonomic and Multi-Functional Chair
All mesh ergonomic and multifunctional chair
By looking at simple designs that deliver the most ergonomic features.
SM03H Mesh chair started with the notion of that the mesh fabric upholstery material could be stretched in a way that supplies the greatest strength at points where support is needed and allow for the most expansive range of motion.
The back is designed like a human's, the suspension bridge is the support of the chair-back, contributing to flexible frame.
Once the chair is tuned to fit you, the backrest adapts to your movement, adjusting automatically to your shifting positions. In other words, a custom, personalized chair with automatic ergonomics.
You can spend hundreds of dollars more for a mesh office chair with fewer features, but why? We have your wallet too!
High back, adjustable chair headrest supplies excellent neck and head support.
Adjustable 3D lumbar support allows you to adjust to your comfort zone.
Italy "Donati" weight sensitive mechanism uses the laws of physics to harness a person's body weight to automatically supply the correct amount of recline.
Gas lifter cylinder for height adjustment.
Frame and 5-star grey white nylon base with castors.
Breathable: Black or grey mesh fabric upholstery.
The mesh is breathable, preventing heat build-up, keeping you cool, comfortable, and productive.
The mesh backrest is comfortable and automatically molds to your body following your contours while supplying excellent neck and head support.
Dimensions: 26.77 wide X 25" deep X overall height 44.30" high with headrest.
Available in black and dark grey mesh.