PT000290 - Plastic Rattan Chairs with Arms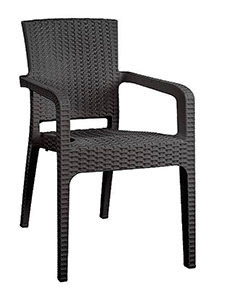 PT000290 - Plastic Rattan Chairs with Arms
• These plastic chairs are a wonderful addition to any outdoor or indoor area.
• Featuring a stylish design with an ergonomic seat back, these chairs are perfect for any hosting event.
• With the added benefit of being stackable, these chairs are ideal to bring out for any event where you need extra seating.
• W x H x D: 23" in x 23" in x 34" in)
• Pre-Assembled (Ready to Use)