PMBF901 - Aluminum Tray Top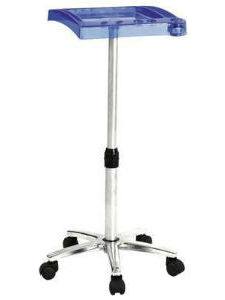 • This unit is the luxury of this aluminum tray top where you can keep your color bowls and brushes, hair clips, and combs.
• Or maybe you're not a stylist and you need somewhere to keep your nail lacquers and art brushes while you beautify people's hands and feet.
• You can adjust the height from about 2 to 3 feet so it can help you out at pretty any level you're working at.
• It also has a wide 5 star wheeled base, so it's steady enough to hang a few things off the side, and you can easily roll it around with you.
• It comes with a timer to keep track of time of customer treatments.
• Available in blue color only.