Blaze is a clean and very functional ergonomic chair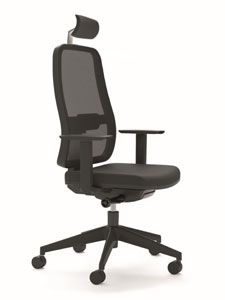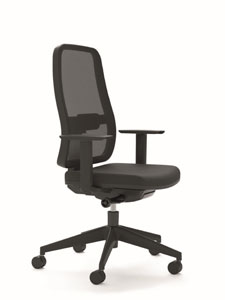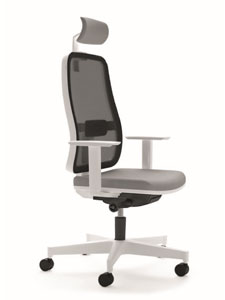 Cerantola, a story of technology and design, since 1986, producing chairs in Italy for over 30 years.
Ergonomics, functionality and clean design: the essence of the ergonomic Blaze chair from Cerantola, Italy. Blaze, the new family of task chairs, is the result of an intense study and research in order to find the correct balance between different requirements.
From one side, the need to meet contemporary design trends in office spaces and comply with all the ergonomics and comfort standards; on the other side the willingness to preserve the main features of Cerantola industrial background, which brings together functionality, optimization of the production process and an excellent quality of materials.
These two paths arrive at an intersection point named Blaze. The mesh version with lumbar support, completely ergonomic and multifunctional with fully adjustable arms. This chair is the most popular in office and workplace segment, combines simple and linear features of its design with remarkable structural solidity and strength.
The upholstered version is available in two variants: a classic one, with cover back in polypropylene, and a different one that offers the option to upholster also the outer back, an added value in terms of elegance and personality.